Welcome!
Thanks for taking the time to visit our site.  We hope this information will be helpful in your selection of a preschool and/or daycare.  If you have any questions, please email director@whiteplainschildrenscenter.org.
White Plains Children's Center (WPCC) is a non-profit, 501(c)3; 5-star inclusive developmental day preschool and childcare center located in Cary, North Carolina.
We have a rich and successful history of serving communities located in western Wake County and caring for children through our inclusion program that addresses the needs of children with and without disabilities. 
WPCC prides itself in being a family-oriented preschool and childcare center.  Our population is small; therefore, teachers and staff learn all the children's names … and the parents' names as well!  The staff and parents share a pot-luck meal together once per quarter.  The Together Time provides a social atmosphere where parents, children and staff get to know each in a setting outside the classroom.  Together Time is held at the Center at the close of the day so parents can don't have to load up the children and return…just stay, socialize and share a meal together!
It's All About Communications—Parents—Teachers—Staff
WPCC desires to serve families in the most effective way possible.  To gain an understanding of how we can best achieve this goal, a parent survey is taken at the start and at the end of the term to ask parents a variety of questions; providing an opportunity for parents to help teachers understand their needs and the needs of their child.  Throughout the year we highly encourage parents to maintain a direct line of communication with the classroom teacher on a daily basis….and we expect the same of every teacher.
We employ the best, most qualified teachers.  These are caring, loving individuals who love working with your children.  They understand the importance of your child's well-being and happiness on a daily basis. We strive to make every family and every child have the best possible experience every single day while in our care!
Open Door Policy
Should a parent have a concern, of any type, we encourage conversation first with the child's teacher; with the intention of complete resolution.  When necessary, parents should exercise the open door policy with the Executive Directors.  Our experience tells us that 99.9% of all concerns are resolvable with the child's teacher.  Our teachers and staff have your child's best interest as their ultimate daily goal. As stated, communication is the key…. talk, talk, and talk!
Parent Association
It has been proven that children have more school success when his/her parents are involved in the child's education process; including involvement in the school.  The Parent Association at WPCC is comprised of parents who desire to help meet the needs of classroom teachers, other parents and the overall success of the school.  Every parent is encouraged to join and become an active participant.  Over the years, some of the most long-lasting friendships between families began through the Parent Association at WPCC.  Please see the information under Current Families/Parent Association to learn more about the organization.
Hours of Operation
7:00am – 6:00pm, Monday-Friday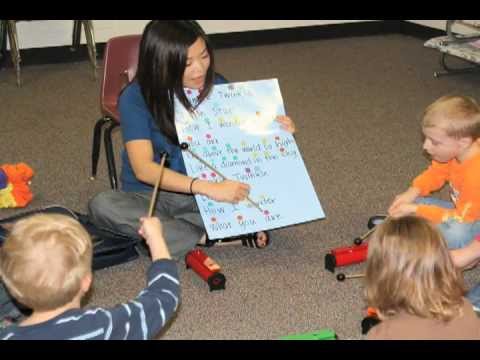 Video Produced by Home Video Studio
Parents' Perspective
What Past and Current Parents Have to Say About WPCC Return to top of page
The WPCC teachers took in my special needs child, showering him with love and challenges as they built a warm relationship with my typical developing daughter, understanding the challenges she faced in her life.  Years later, I see the same attention and support with my youngest attending.  What an amazing feeling to know all my kids have been and continue to be safe, challenged, and above all- HAPPY!
Kristine Harris , Proud WPCC Parent since 2004
Assistant Principal, Wake Co. School System
__________________________________________________________________________________
The preschool program at White Plains is absolutely incredible. The inclusive environment provided enables special needs children to be integrated with typically developing children, which benefits both groups. Special Needs children are able to model behaviors from their typical peers and typical children learn to interact with all kinds of children. I searched long and hard for such a program and it was the only one in the area I could find that provided this unique environment.
The teachers were outstanding – truly compassionate, loving, thoughtful and dedicated. White Plains was my son's first experience with preschool and I felt completely comfortable with the staff there. He grew and developed significantly in the time he spent there. I highly recommend White Plains to all parents. We drove 45 minutes each way to take him to White Plains and it was absolutely worth it.
Beth Prichard, mother of Alex (2007-2008)
________________________________________________________________________________
White Plains Children's Center is responsible for breaking down the barriers that kept our child from a normal, happy childhood. The understanding, warmth, compassion, and joy he's experienced there is nothing like any other school or daycare he's ever been to. We're exceedingly grateful for everything the wonderful teachers and staff have done for him and our family.
Erica Reeder & Ken Vahn, parents of Alex (2011)
__________________________________________________________________________________
My daughter is today completing her last day at WPCC before starting kindergarten. My son will stay at WP for 2 more years. My daughter started at WP within a month of turning 1, in 2006. We were frustrated that the daycare she was attending at the time seemed to do nothing more than feed and change the infants. Regardless of what time of day I went in (and I went in at all different times), there was little to no interaction with any of the babies. So we shopped around and found White Plains. As a Methodist pastor, I was glad to find a place inside another Methodist church. However, we chose White Plains for other reasons as well. The cost for this 5 star, nationally accredited facility was only slightly more than what we were paying at the time for a 4 star, non-accredited facility. We wanted our daughter/children to be exposed to children with special needs so they would be comfortable around children who may be a little different. We have not once regretted our decision to be at White Plains. The month after our son turned one, he, too, was enrolled at the school. The love and compassion of the teachers has kept us at this school. Even as tuition prices rose and our own income shrank, we never seriously considered moving our kids from WP. It just wasn't an option. The teachers truly care about each of the children. Hugs and cuddles are given out without hesitation. Teachers are always happy to talk with the parents, both formally and informally. No one is ever satisfied with the way things are (even though things are good) but instead there is always a desire to continue to improve WPCC. In other words, I feel that the parents and the staff all agree that we should not settle for what is but instead keep working to be better. The lead teachers make the lessons fun for the kids and understand that children learn through play. We have been thoroughly impressed with the quality of the teachers, the staff, and the care at White Plains. We have recommended the school to several people (although none of them live close enough to take advantage of the opportunity). We know that our daughter is fully prepared for Kindergarten because of her experience at White Plains, and I have no doubts our son will be just as prepared when his time comes. We have no regrets for having spent the money we have at this school.
Heather Herrin Wong, mother of Samantha, class of '11 and of Matthew, class of '13
______________________________________________________________________________________
WPCC has tremendously helped our daughter.  It was very challenging to find an inclusive environment that was going to help her continue to develop in areas where she is experiencing some delays.  We researched schools all over the county and we are so glad that a friend referred us to this organization.  The teachers and the staff are fantastic.  They are very easy to work with and they go above and beyond to ensure that your child succeeds.  It's been wonderful to watch our daughter blossom.
Teri Harrell, mother of Keira (2011)
______________________________________________________________________________________
As a teacher, a developmental therapist and a parent, I know that an inclusive setting is beneficial to all children, especially when it is skillfully managed by caring and imaginative teachers. The teachers at White Plains have a wealth of knowledge and experience. They look at each child as an individual, working to meet their needs and help them reach their full potential.
Kerry McCarthy Adams, mother of Elliott (2008-2012)
______________________________________________________________________________________
My son has been at White Plains Children's Center since he was 12 months old.  He is now 4 and going into his last year at preschool.  He loves going to school and we feel this reflects on the kind of care he receives at White Plains.  The staff knows all of the children – even if they are not the child's teacher – and there is an atmosphere of caring and support at the school.
Cynthia , mother of Matthew (Class of 2012)
______________________________________________________________________________________
Isabella has thrived in her 3 years at White Plains Children's Center.  She is excited to go to "school" every day and see teachers and peers.  Isabella has become a confident child with a love of learning.  I attribute Isabella's success to the great leadership and to the dedicated teaching staff.  If I ever have children in the future they will attend WPCC as well.  Isabella and I both love the environment and the attitudes of the staff.
Alexandria Ray, mother of Isabella (2008-current)
Schedule Options
WPCC currently offers full-time daycare for ages 1-5 years, full-time developmental day for ages 1-5 years, preschool for ages 4-5 years and part-time (Monday, Wednesday and Friday) for daycare and developmental day for ages 1-2 years.
Schedule A Tour
We would love to meet you!
To schedule a tour of our facility, please contact us! Please provide the following information when requesting tours or enrollment availability so that we can accurately answer all your questions:
-Child's name
-Child's date of birth
-Whether your child has special needs
-Contact information (name, phone number and/or email) 
(919) 469-2217 ext. 248 or click here to send request or email at:  program@whiteplainschildrenscenter.org

Enrollment & Application Process
Children with disabilities, from 3 to 5 years of age must be evaluated by Wake County Public Schools for placement at WPCC. Contact our Programs Coordinator at 919-469-2217, ext. 248 for more information about the placement process.
Children who are developing typically may apply by using the 4-step application process listed below:
Download the WPCC Application form to your computer.  Fill it out on the computer then 'save-as'; using your name as the name of the file.  Open the email address in step 2 below.  Attach the completed application in the email.  If you have a desired date for the tour, please include in your email.
Set up an appointment for a personal tour for parent(s). Contact us at 919-469-2217 or send an email to program@whiteplainschildrenscenter.org.
Take a parent/child tour of the Center. We'd like for your child to visit the classroom and meet the teachers. You may return to the classroom for the child's tour at the conclusion of the parent tour.
If a space is available in the appropriate classroom, and a decision is made by the parent(s) to enroll your child, we require the enrollment (non-refundable) registration fee be paid

prior to receiving the enrollment packet

. All forms in the packet must be complete and submitted to the Administrative Assistant at least 3 days before the child's first day of attendance. Once forms are received, a start date will be set.
Transition:  If you believe your child will benefit from a transition period from her/his current situation; home or other center, we're happy to work with you so your child is acclimated to WPCC before beginning.
If there is not a space available for your child, we will be happy to add your name to our wait list. We will contact you when there is an opening.
If you would like to know more about WPCC, feel free to call us @ 919-469-2217 or send an email to  program@whiteplainschildrenscenter.org or director@whiteplainschildrenscenter.org
Tuition Information
Tuition at WPCC is determined by conducting a competitive/comparative analysis of for-profit and not-for-profit childcare and developmental-day centers is our geographical area. Please contact the Center for more tuition information.
Scholarship applications are available to families who need assistance with tuition. Scholarships are awarded on a sliding scale basis.  The scale is modeled from Wake County Human Services need-basis scale.
The first step in the scholarship process is to submit an application and speak with the Administrative Assistant about classroom availability for your child(ren).  If space is available, you must schedule a tour with the Administrative Assistant.  Pending your decision to place your child(ren) with us, you will begin the scholarship process.
Please read and follow the application process information found under the menu item, "Application Process".
 School Calendar
The calendar is, in part, based on the traditional-school model, set by Wake County Public Schools.   WPCC operates year-round. One week during the summer is set aside for staff development week.  The Center will be closed during that week.  You can see a detailed calendar by clicking on the item below.